Pengarang: LAr. Susanna Nazaruddin | 6 Januari, 2018
Bidang seni bina lanskap merangkumi kesemua reka bentuk dan struktur di lanskap. Skopnya meliputi softscape, hardscape, lightscape, waterscape serta pengairan dan saliran.
Senibina landskap mula berakar umbi di Malaysia kira-kira 30 tahun yang lalu ketika graduan muda dari AS dan UK kembali dengan Ijazah di dalam Landskap Senibina. Ada yang memulakan amalan mereka sendiri, sementara yang lain menubuhkan Jabatan Senibina Landskap di universiti tempatan. Landskap Arkitek (LA) di Malaysia ditadbir di bawah Institut Landskap Arkitek Malaysia (ILAM) pada tahun 2016 yang mempunyai hampir 250 ahli korporat dengan pengenalan "LAr."
Dengan beberapa persamaan, ruang lingkup arborikultur merangkumi amalan dan kajian penjagaan pokok dan tanaman berkayu lain di lanskap. Umumnya, arborists adalah mereka yang berpengetahuan dalam bidang arborikultur dan berasal dari pelbagai latar belakang pendidikan seperti Perhutanan, Pertanian, Hortikultur dan Senibina Landskap.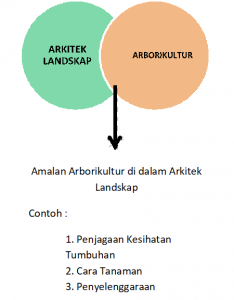 Arborists Bertauliah (CA) adalah individu yang telah mengikuti kursus perakuan ISA (International Society of Arboriculture) dan lulus peperiksaan, yang dikenali sebagai 'CA'.
Dalam senario yang ideal, LA bekerjasama bersama CA di dalam merancang ruang tumbuh dan merawat pokok bandar. Dengan kepakaran individu ia dapat menghasilkan pokok yang sihat tumbuh di persekitaran yang kondusif untuk jangka masa panjang. Secara keseluruhan, usaha berpasukan di dalam memastikan pendekatan yang lestari dipatuhi adalah cara maju untuk pohon yang kuat di persekitaran kita.
LAr. Susanna Nazaruddin
Pengasas Bersama
IPM Group
**This Malay translation is for reference only. If the meaning of the Malay translation is inconsistent with the original English version, the original English version shall prevail.


Artikel dalam format PDF »