What Our Clients Have to Say

IPM personnel has good working attitude and they are experienced and always act responsively to client's needs. We are thankful for IPM's commitment and enthusiasm throughout every stage of the project. IPM is always able and ready to solve problems whenever needed.

Crucial to IPM's design approach is that they work to maximum efficiency in every sense. This means the buildings proposed by IPM are better places in which to live and work. We would like to take this opportunity to forward our appreciation to them for their efforts in terms of idea, design, owner's benefits and after works services.

IPM has proven their commitment and flexibility by providing a team of experienced design engineers and consultants working on changes request from us throughout the project.

IPM has maintained high standard of quality. We thank IPM for their commitment and perseverance to see the project through to a successful completion and job well done.

IPM has experienced personnel dealing with local authorities. The complicated submission processes are very well taken care of and effectively sped up. They has been maintaining high quality of works throughout every stage of the project, before, during, and after construction. I am continually pleased with IPM's services.

IPM is reliable for their practical and economically beneficial design. They produce optimum design while complying with all the essential design standards and local authorities'requirement. They never jeopardise public's safety while pursuing a more economical design. Professional fee charged by IPM is always reasonable.

IPM is responsive to client needs. Adjustment and amendments are made promptly according to client needs. We are extremely satisfied with IPM's professional services. The team is friendly and helpful. We will recommend their services to others in future.

IPM is able to deliver exactly what their customers need, whether in residential, commercial, industrial or renovation of existing structures. Their full range of design services for buildings of all types and for all engineering disciplines is excellent. We are impressed by IPM's ability to coordinate and communicate internally and externally including other parties and professionals involved in the project.

Very responsive to client immediate requirements. Closely following up on the submission status. Overall we are satisfied with the services given by IPM.

The wide range of consultancy services provided by IPM saved much of my time in looking for different parties of the consultant. I can rely on IPM solely in handling all the designing works and authority submissions without hassle.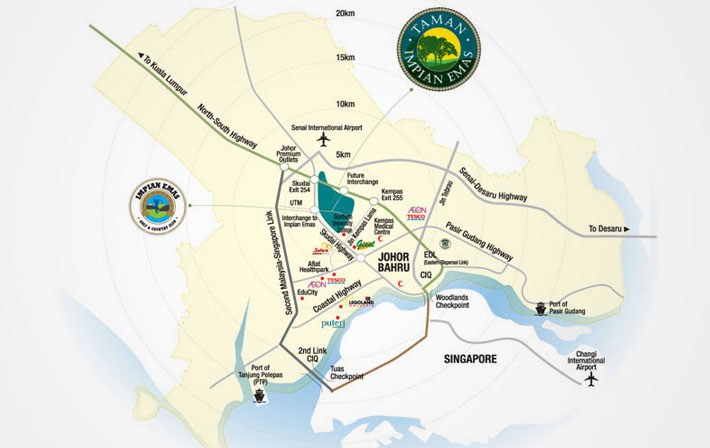 IPM not only has the manpower but also strong team communication to manage multiple construction projects concurrently. With our profound professional consultancy and project management services, we are able to provide a complete array of project services including: township planning, conceptual design, iconic building, mixed development, apartment, bungalow, factory, industrial park, showroom, shop office, bistro, fast food retail, hotel & resort, school, petrol kiosk and more!
IPM Malaysia Branches
Southern Region
02-11, Jalan Mutiara Emas 9/5, Taman Mount Austin, 81100 Johor Bahru, Johor Malaysia.
T: +607-355 5631 | F: +607-356 2631
Central Region
68-2, Jalan Puteri 2/4, Bandar Puteri Puchong, 47100 Puchong, Selangor, Malaysia.
T: +603-8066 7631
Northern Region
Coming soon.
We will be focusing on expanding our network through the establishment of 35 Chain Offices and 300 Franchise Offices in the ASEAN region.