I have gained a lot of knowledge and essential skills during my 6-month internship at IPM Professional Services. It has dramatically enhanced my communication skills and problem-solving skills. Besides, it trained me to be more precise and detail-oriented too. It is really important because if I was careless and always ignore the details, the buildings might be collapsed and a lot of lives will be sacrificed. I also trained to be multitasking and work effectively in IPM. I'm really grateful because of my industrial supervisor, Ir. Dr. Justin Lai, trusted me and assigned some projects for me to handle it. Throughout the projects, I more familiar with civil engineering software such as AutoCAD, Staadpro, and Esteem. So, I was fully satisfied with my internship experience at IPM Professional Services. Thank you.
Chin Jun Hong
Bachelor Degree of Civil Engineering Technology (Environmental) (Hons)
---

I went through my industrial training for 12 weeks duration at IPM Professional Services. I was assigned to perform the structural assessment for a 2 storey shoplot at Kuala Lumpur, building defect assessment for high rise condominium at Johor Bahru, and conducted site inspections at Iskandar Malaysia Studio with engineers. I had the opportunity to enhance my design skills by learning different design software such as Esteem, Staadpro, and Tekla. A lot of guidance was given by my helpful colleagues during my period of internship. This internship had also helped me to identify my strengths and weaknesses. It was a wonderful experience for me to complete my industrial training at IPM Professional Services. Thanks IPM!
Lee Tong Sing
Bachelor of Engineering (Civil) (Hons)
---

My three months internship at IPM Professional Services was really rewarding and fruitful. During the internship, I was given opportunities to expose to various engineering tasks that I gained real-world experience in the occupation of being a civil engineer. I was able to develop different practical skills that I wouldn't learn in university. I am glad that I not only had a chance to learn the infrastructure design on sewerage, water reticulation, and earthwork but also able to learn the MiTS software which plays an essential role in nowadays infrastructure design. I was able to attend site meetings and liaise with different local authorities as well. Furthermore, my company supervisor and colleagues were very kind and helpful. They were always available for explanations and showed patience if I had any enquiries on the tasks assigned. My company supervisor also often shared his valuable experiences with me which helped me to gain a better understanding of my future career. In addition, the working environment was pleasant and conducive. Everyone in the office showed their professionals while performing works. As a whole, the internship was a great and interesting learning experience that provides me a secure foundation and precious experience for my professional future. It positively impacted my life on both working experiences and the acquisition of technical skills. I am fully satisfied with my internship experience at IPM Professional Services.
Lee De Min
Bachelor of Engineering (Hons) in Civil Engineering
---

Having my internship at IPM Professional Services has been one of the greatest experiences I have had as a student. Working there provides insight into the life of an engineer and provides exposure to real-life engineering situations and problems. Working at IPM Professional Services has improved my skills from designing to drawing engineering drawings in AutoCAD. At every stage of the process, I felt like my input was valued by my colleagues and superiors and felt that I was contributing to every project which I am grateful to be involved in. Working at IPM Professional Services has also taught me how to be more professional in the sense that I am more organized and punctual with my work. The engineers who worked with me at IPM Professional Services were very friendly and did not hesitate to help me when I faced and problems or had any questions.

Aloysius Ng Yoke Khing
Bachelor of Engineering (Civil and Construction Engineering) (Hons)
---

I had three months internship at IPM Professional Services and it is a truly pleasant experience for me! The working environment is friendly and my colleagues love to share their experience and knowledge, while always encouraged me to cope with the problems so that I can enhance my problem-solving skills. I glad that I was exposed to the real working environment as a civil engineer, given the opportunities to involve in design projects with site visits experience. What impressed me is they never fail to input positive working attitudes and ethics among other young engineers and me, and dedicated to nurturing me in various aspects. In short, I learned a lot and it is a fruitful experience to have internship at IPM Professional Services.
Ng Ting Fang
Bachelor of Engineering (Civil) (Hons)
---

My internship at IPM Professional Services was a great learning experience that I thoroughly enjoyed. The activities I had been involved during the internship included designed steel structures, learned new software to design the sewerage system as well as site visits with engineers. By accomplishing the tasks given, I happy to have a better understanding of what I learned in the classroom, and applied these engineering skills in the projects. The work environment in IPM is really pleasant. My supervisor and colleagues were extremely friendly and always available to assist me when needed. I have received a lot of feedback, advice and helpful comments from them. In a nutshell, the internship has given me a better outlook into what I would want to pursue in the future. And I would like to express my appreciation to IPM Professional Services for accepting my internship placement and proper guidance throughout these 10 weeks. Thank you.
Lim Chin Mei
Bachelor of Civil Engineering (Hons)
---
During my 8 months internship at IPM Professional services, I was given a lot of opportunities to be involved in project design as well as planning. With the proper advice and guidance of my colleagues, I managed to complete several civil engineering designs such as temporary building, industrial building, platform for factory, bungalow, billboard structure, earthworks design, road and drainage design. As an engineering student, we only focused on calculation. But from my internship, I realized that there are many factors to deal with before all the calculations come into place. An engineer should not only concern about the calculation, but shall take consideration of other factors that may affect the feasibility of the project. In conclusion, my internship at IPM Professional Services provided me with valuable hands-on experience and better ideas about engineering knowledge and skills. I appreciate very much and thanks to my supervisor, Ir. Dr. Justin Lai and my colleagues who always support and guide me.
Tan Vi Nie
Bachelor of Civil Engineering (Hons)
---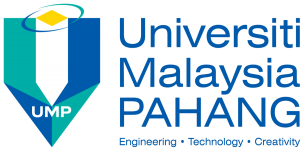 My internship program at IPM Professional Services is one of my most essential experiences I would grant toward my path to be an Engineer. I am directly supervised by a Professional Engineer in various aspects, includes designing and analysing structure content which makes me the closest interaction with my graduate's profession. The application on more than one related-software acts as an extra supports on my capability and knowledge. Exposure to the site meeting, communication, and collaboration ethics keep my learning to the best level. The guidance provided is always patients and useful. As an Engineer, the most emphasized advice that keeps me mindful in my position today is always providing practical input, especially toward the construction site. I am always rejoicing to meet this professional and supportive team in the very first step of my career. "Nothing is unnecessary, everything is a gain"
Sherene Thai Shi Yin
Bachelor of Engineering (Hons) Civil Engineering
---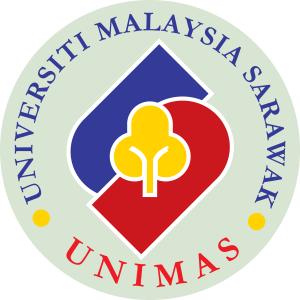 It's my great pleasure to have my internship at IPM Professional Services. During this internship, I had given the opportunity to involve in various researches such as consumer behaviour research, building research, and ASEAN countries' research. In the short three months internship, I learned the importance of time management and prioritise task to meet deadlines. Seniors in the company generously giving me advice in the field and practical method to work efficiently. Thus this overall process had trained me to become a more disciplined and independent person. These are very important knowledge that will help me boost my future career once I graduated.
Lim Shu Chai
Bachelor of Social Sciences (Hons) Development Planning and Management