A Pick and Buy Experience for Housing Design
An initiative by IPM to inject a new and innovative way of approaching the housing design.
This platform provides creative and feasible designs by tapping into the talent pool.
To establish an IBS friendly design series for the housing industry.
To establish an open design platform for the designers to submit their home design ideas.
To compete in the fast-growing ASEAN housing development.
Benefits of "Designs on Shelf"
Save Time
Saving up the time to produce design planning, construction drawings and BQ.
Lower Cost
Competitive cost as it aimed to cater a larger market than aiming at a single clientele.
Quality Control
Quality checking/control of the design by IPM.
Professional Team
Back up with professional consultants that could roll out immediately.
Series A01 & A02
20'x70'
Concept:
This project introduces a different type of terrace house experience to users. The idea of courtyard space inside the enclosed living space instead of placed outside of the house. Both of the types position its courtyard differently, creating a whole new welcoming ambiance.
Total Built-Up Area:
2,645 ft² (A01) + 2,514 ft² (A02)
3 Bedrooms + 2 Bathrooms (A01)
3 Bedrooms + 4 Bathrooms (A02)
Series A03
20'x70'
Concept:
The open plan concept provides spacious internal spaces with easier access to the rear secret garden. The unobstructed visual towards the backyard at ground level, which are partitioned with full height glazed sliding panels, created the illusion of indoor garden and outdoor room.

Total Built-Up Area: 2,086 ft²
3 Bedrooms + 3 Bathrooms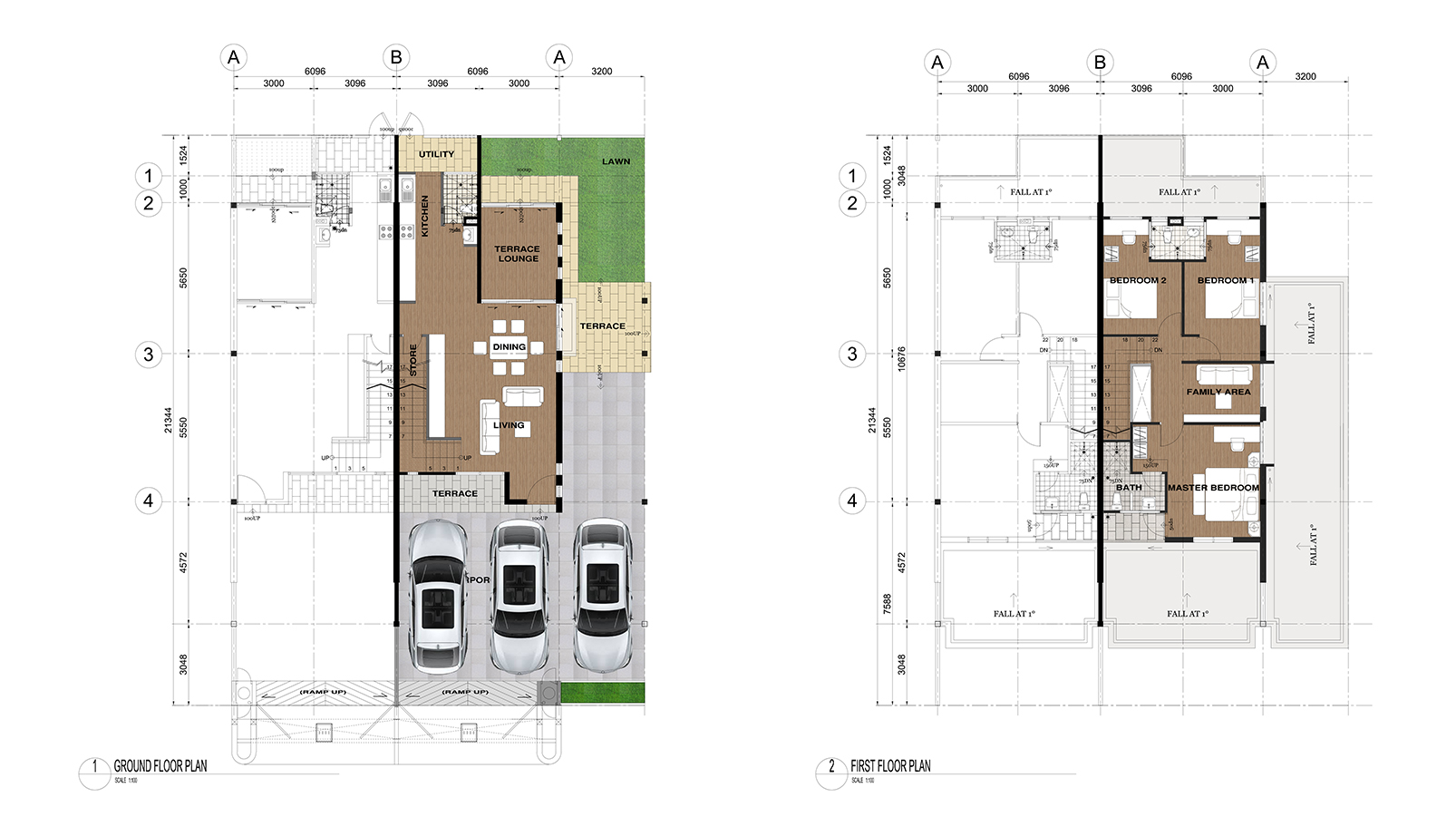 Architectural Drawings
Structural Drawings
Electrical Drawings
Bill of Quantities
**Note: Each category will be priced as individual product.
Planning drawings and infrastructure drawings to be customized.