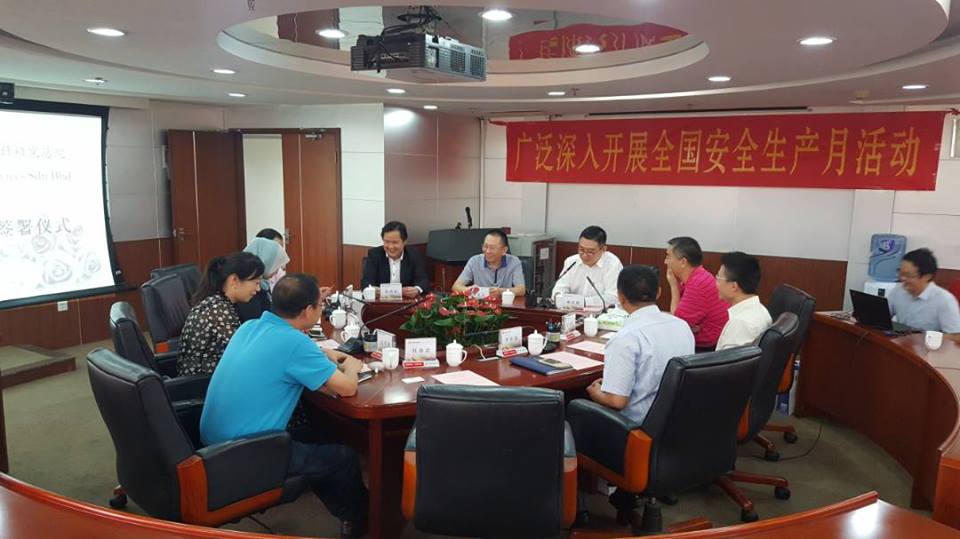 MOU Signed between IPM and Guangzhou Municipal Engineering Design & Research Institute
The signing ceremony of the Memorandum of Understanding (MOU) between IPM Professional Services Sdn Bhd (IPM) and Guangzhou Municipal Engineering Design & Research Institute (Guangzhou Municipal) was held on 29th June 2017 (Thursday) at the Headquarters of Guangzhou Municipal, China. The MOU was signed between the Managing Director of IPM, Ir. Justin Lai and the Principal of Guangzhou Municipal, Mr. Xiong Zheng Yuan, witnessed by Ms. Zaimah Osman of MATRADE's Trade Commissioner Office of Guangzhou, China.
The signing marks a historical moment for the engineering consultancy industry of both Malaysia and China. The objective is to establish collaboration for future projects and resources sharing between both parties. This collaboration will eventually bring in China's engineering knowledge and construction technology into Malaysia while increasing China's engineering services reputation in Malaysia, ultimately enhancing business and economic prospect for both parties.
Ir. Justin Lai believes that through joint effort of both sides in co-operation, co-develop, and co-sharing, both parties can complement the technical and non-technical deficiencies, optimise the operation and planning new development pattern in order to consolidate the competitiveness in building and construction industry. Ir. Justin Lai mentioned, "The collaboration between IPM and Guangzhou Municipal not only marks a development milestone for both parties, but also joins our effort in catalysing civilisation progress within community".
---