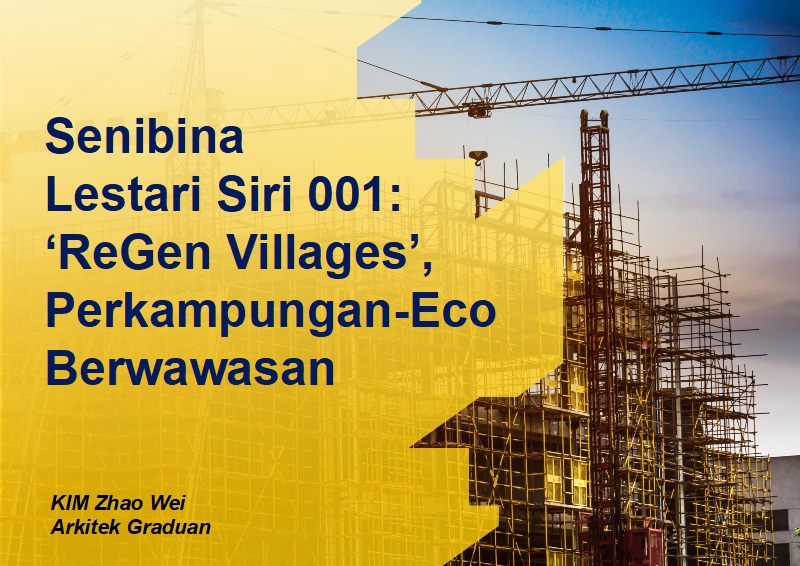 Senibina Lestari Siri 001: 'ReGen Villages', Perkampungan-Eco Berwawasan
Pengarang: Kim Zhao Wei | 25 Mac, 2017
Di abad ke-21, kita sedang melakukan transformasi dari pemikiran berindustri kepada pemikiran yang lebih bersih dan ekonomi kitar semula. Penekanan terhadap pengurangan pembaziran sumber, guna semula bahan, impak alam sekitar, kesesuaian penggunaan produk terhadap tingkah laku manusia dan lain-lain yang seiring dengannya adalah menjadi fokus pada masa kini. Tidak dinafikan, senibina boleh dianggap sebagai satu ciptaan dari penggabungan budaya, social, ekonomi dan faktor persekitaran. Setiap era peradaban telah pun mencipta senibina unik yang mewakili nilai teras masing-masing, dan senibina mampan akan menjadi salah satu arus perdana nilai teras tersebut bagi era yang baru.
'ReGen Villages' merupakan pelan susuatur yang berbeza berdasarkan perumahan dan agrikultur yang telah dimulakan sejak 2016. Klien projek ini adalah Regen Villages Holding B.V. yang bertapak di Netherlands. Konsep bagi projek ini adalah jelas di mana ianya merupakan bandar kecil yang memuatkan 100 buah rumah (anggaran populasi sebanyak 500 penduduk) di atas 3.83 ekar tanah. Walaubagaimanapun, nilai utama cadangan projek ini adalah untuk menjadikan bandar tersebut sebagai lestari kendiri dalam segi makanan, tenaga, air dan pengurusan sisa, sama seperti kehidupan luar grid Utopia.
Imej 1: Cara hidup berbeza di abad ke-21.
(Sumber: http://www.effekt.dk/regenvillages/)
Dengan menawarkan cara hidup yang berbeza adalah lebih inovatif dan berani berbanding teres dan rumah berkembar. Kesedaran bagi penukaran budaya bekerja juga semakin meningkat sejak kemunculan era internet di mana orang boleh bekerja dari rumah tanpa perlu ke pejabat. Perkampungan ini boleh menampung keluarga golongan muda yang bekerja dalam industri yang berbeza namun hidup dalam komuniti yang sama, di mana tercipta satu ruang bekerja yang lain. Tambahan daripada itu, bandar tersebut menggunakan sistem perancangan gandaan di mana ianya boleh diintegrasikan dengan pelbagai konteks dan budaya, terutamanya dalam aplikasi teknologi.
Selain daripada itu, rumah tersebut juga boleh menjana pendapatan dengan melalui sewa dan juga pengeluaran agrikultur. Ianya adalah sebuah perkampungan yang berdaya maju yang bebas pencemaran dengan semua teknologi bersepadu (pengurangan bahan bakar dan tiada pelepasan gas rumah hijau), dan pengurangan penggunaan air sehingga 90% dibandingkan dengan hasil perladangan tradisional yang sama. Infrastruktur IT-bersepadu juga meru[akan salah satu elemen penting dalam mengoptimumkan penggunaan sumber yang ada.
Tambahan lagi, bandar ini mempunyai potensi untuk memberikan penyelesaian yang praktikal bagi krisis penduduk yang semakin meningkat. Dengan adanya bandar kecil sperti ini, penyediaan fleksibel sistem penjagaan kesihatan bagi warga tua menjadi lebih mudah. Berbanding kediaman yang suram dan tidak selesa, warga tua boleh menikmati kehidupan yang lebih baik di bandar seperti ini.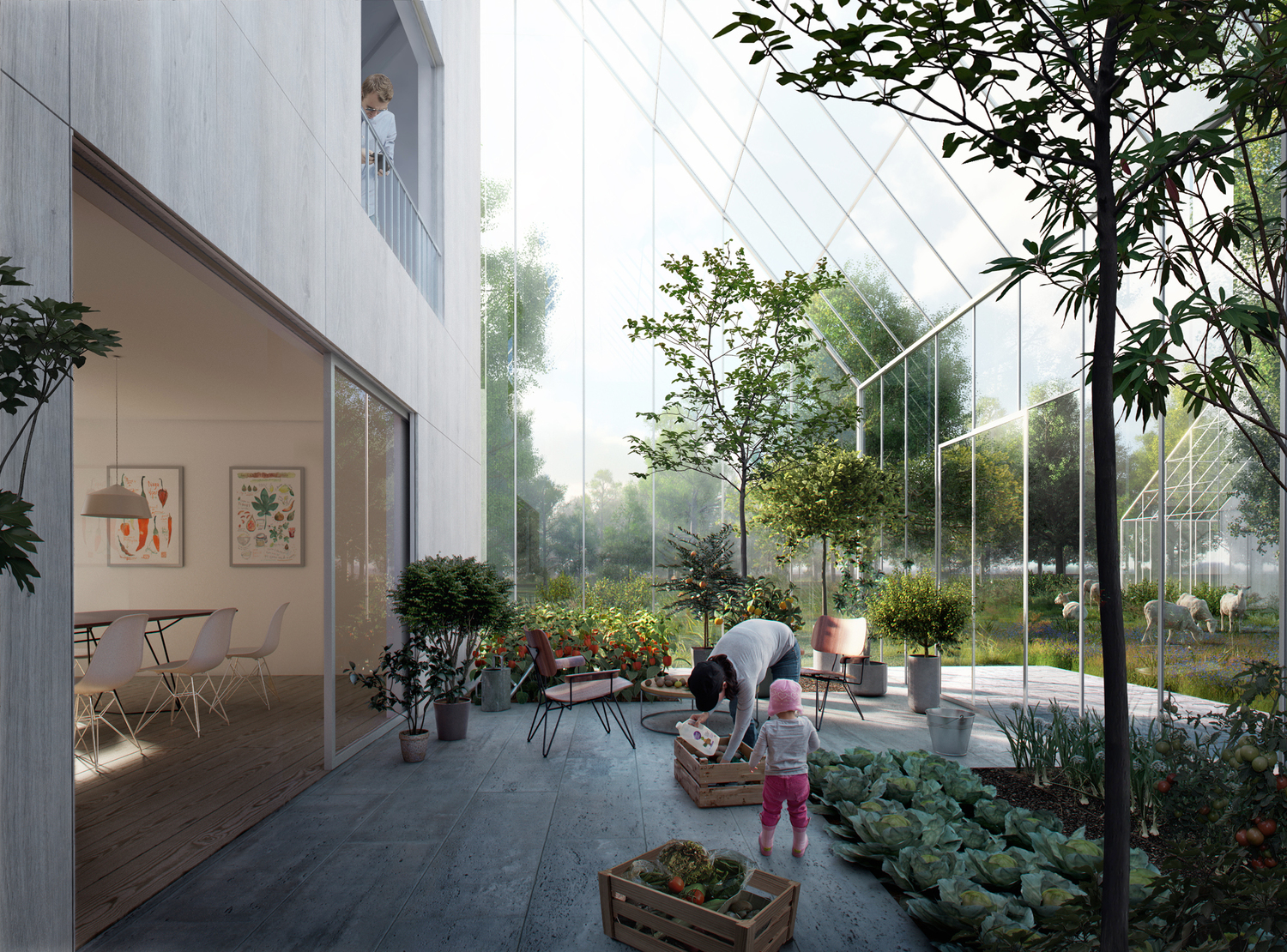 Imej 2: Cara hidup yang lebih dekat dengan alam semula jadi.
(Sumber: http://www.effekt.dk/regenvillages/)
Kami berharap agar dapat mengadaptasi konsep ini pada rekabentuk sebenar pada masa akan datang dalam konteks Malaysia. Sekali lagi, kami akan terus mengikuti perkembangan teknologi dan peningkatan baru agar kami dapat memberikan perkhidmatan profesional yang berkualiti kepada semua pihak yang berkepentingan, dan akhirnya menyumbang kepada peradaban hebat di rantau ASEAN. Terima kasih!
Rujukan: http://www.regenvillages.com/# & http://www.effekt.dk/regenvillages/
KIM Zhao Wei
Arkitek Graduan
IPM Professional Services Sdn Bhd
**This Malay translation is for reference only. If the meaning of the Malay translation is inconsistent with the original English version, the original English version shall prevail.


Artikel dalam format PDF »