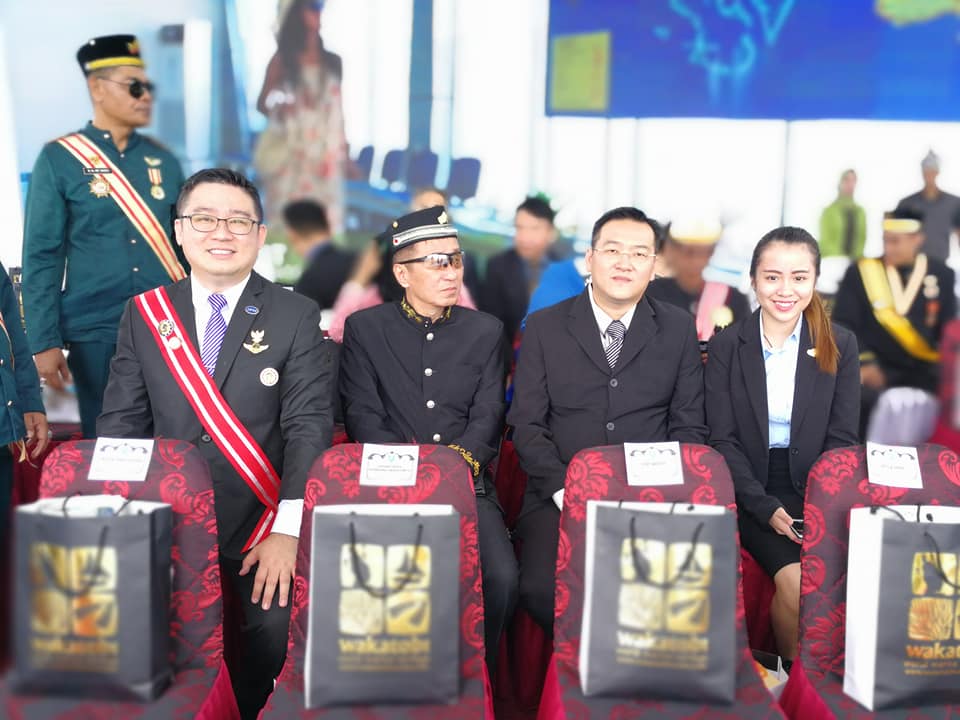 Wakatobi Wave 2017, Indonesia
IPM was proudly invited to the Wakatobi Wonderful Festival and Expo 2017 (Wakatobi Wave), which took place in Wangi-Wangi District, Saturday (11/11/2017). This annual event was attended by the regents / mayor and the representatives of the King of Nusantara and some International Kings.
Agus Purwoto, Secretary Coordinating Ministry of Home Affairs who are the representative of Joko Widodo, President Republic of Indonesia, Duli Yang Dipertuan Agung D'Raja Nusantara Prof. Dr.Hc. Maharaja Srinala Pradita Alpiansyahrechza Fachlevie Wangsawarman. Ph.D. and a total of 46 raja-raja of D'Raja Nusantara who are the VIP were attended for the opening ceremony of Wakatobi Wave 2017, invited by Ketua DPRD Kabupaten Wakatobi.
There were more than 1,000 peoples of Wangi-Wangi had involved to the performance as traditional cultural wedding, dancing, martial art and more events for the celebration of Festival Wakatobi Wave. Apart from that, IPM is honoured to be invited to provide advice and consultancy services on tourism and township development for Wakatobi.
---