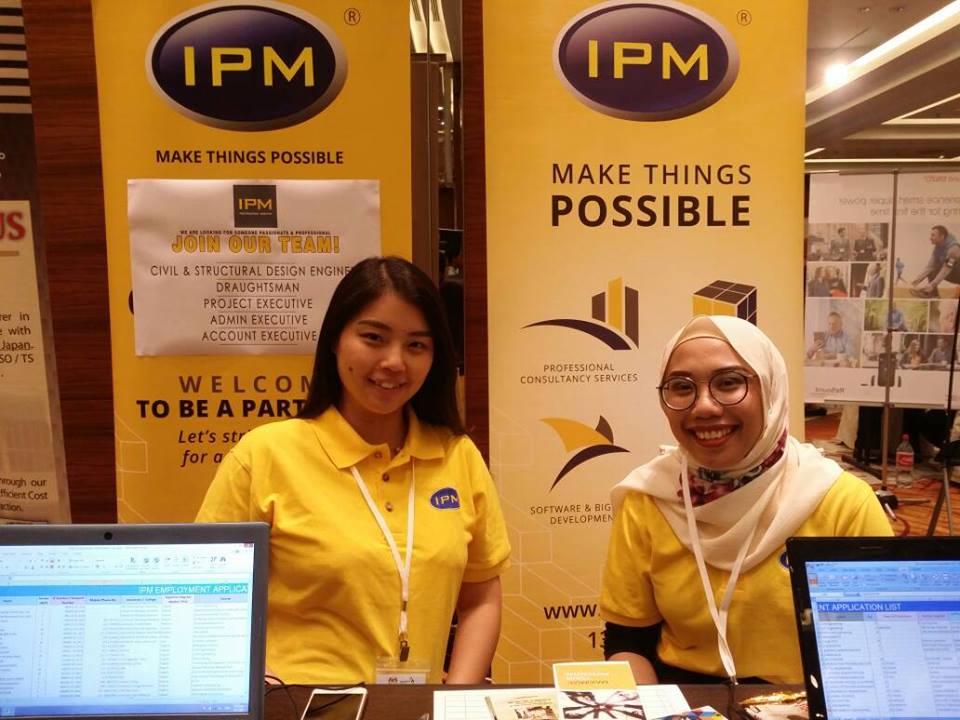 Iskandar Malaysia Employment Fair (IMEF) 2017
IPM participated as an exhibitor at the Iskandar Malaysia Employment Fair (IMEF) 2017 hosted by Iskandar Regional Development Authority (IRDA) at the Grand Ballroom, Renaissance Hotel, Johor Bahru on 20th July 2017 with more than 100 companies present. Growing talents is an important agenda in Iskandar Malaysia and the IMEF 2017 supports this by having thousands of jobs offering during the event.
The objective of the IMEF is to provide the opportunity to showcase the current and future career opportunities within Iskandar Malaysia. Besides potential recruitment and exposure to IPM's services, many other benefits can be achieved from the event such as public awareness and talent attraction. The program is also expected to increase graduate employability velocity by having on-the-day interview sessions.
---